The Church Mission Statement:
To become a Greater Church by fostering spiritual warmth through FELLOWSHIP, knowledge through DISCIPLESHIP, strength through WORSHIP, service through MINISTRY and growth through EVANGELISM. Therefore, we shall labor together as one with Christ to build the Kingdom of God in the Earth.
The Vision for the Church
Greater Mount Moriah Primitive Baptist Church is seeking to Reclaim the Land by Reaching the Lost and providing Restoration to the Broken-hearted while transforming the community one life at a time through Jesus Christ.
We believe that good works are a requisite for good ministry. Accordingly, each of our ministries is based on service to God, those in need, community, and each other.
"What good is it, my brothers and sisters, if someone claims to have faith but has no deeds? Can such faith save them? Suppose a brother or a sister is without clothes and daily food. If one of you says to them, "Go in peace; keep warm and well fed," but does nothing about their physical needs, what good is it? In the same way, faith by itself, if it is not accompanied by action, is dead." James 2:14-17
Help & Aid
Provides assistance for the elderly, disabled and those in need. Every 4th Sunday, this ministry prepares/serves meals to the homeless. Thank you to the Second Harvest Food Bank.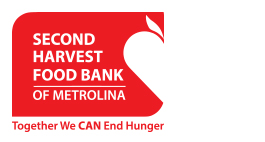 Senior Missionaries
Women's Group that promotes fellowship among the women of the church. Assist families in bereavement with food; visit the sick and shut –in and assist church financially and spiritually.
Brotherhood
of Men
The Botherhood of Men promotes better fellowship among the brethren in the church, to aid the church financially and assist members and families in time of sickness, death or in need.
"How can a young person stay on the path of purity? By living according to your word" Psalm 119:9
We believe in training up a child in the way they should go and the church offers a number of programs to
reach, teach, and keep our youth in the Word. Some of the ministries available to youth are:
College Watch
Provides Spiritual support for college students while they are away from home.
Girl Scouts
Everyone knows where to come when its cookie time. From Daisies, to Brownies, Juniors, Cadets, Seniors, through Ambassador, Greater Mount Moriah Primitive Baptist Church has a long history of helping guide and shape the path of young ladies through the Girl Scount Program.
(We sell cookies too)
S.O.A.R. Ministry
S.O.A.R. is Sharing Outstanding Accomplishments (through) Recognition. This ministry focuses on encouraging youth to reach academic success through recognition, guidance, encouragement, and support based on biblically sound prinicples.
Fine Arts & Music Ministries
"Oh come, let us sing to the Lord; let us make a joyful noise to the rock of our salvation!" Psalm 95:1
Greater Mount Moriah Primitive Baptist Church has a number of ministries dedicated to ministry through music.
These include choirs, interpretive praise dance, and mime.
Greater Gives Week: July 8-13
Park Clean Up, Education, Seniors, Feeding The Homeless, & Saturday Night Fun
Greater Homecoming: July 14th
$50 assessments can be given thru giving section.
Read more...
---
In The Wild
"Amazing Encounters With Jesus"
June 17-21
6:00 PM Nightly
**Attend 3 Nights Earn An Opportunity To Go To NC Zoo**
---
The 112th Annual Session of the National Primitive Baptist Convention, USA, Inc, will convene July 21-27, 2019, in Houston, Texas.
The Hyatt Regency Houston,

1200 …
Read more...
---
COME VISIT US THIS WEEK
Jun 16, 2019

A Prescription For Pain

Jun 9, 2019

Keep The Fire Burning

Jun 2, 2019

The Shekinah Glory

May 26, 2019

The Road To Success

May 19, 2019

Defining Moments

May 16, 2019

It's Time To Turn Up

May 15, 2019

The Power of Faith

May 14, 2019

The Pressed On Him

May 12, 2019

Wheat & Weeds

May 5, 2019

Help For Hopelessness
Visit Greater Mount Moriah
WE ARE EXCITED TO MEET YOU. BRING YOURSELF. BRING YOUR FAMILY
Service Times:
8:30 AM – Sunday School
10:00 AM – Worship Service
727 West Trade Street